Swift contact tracing with Controtek's Trace COVID™ app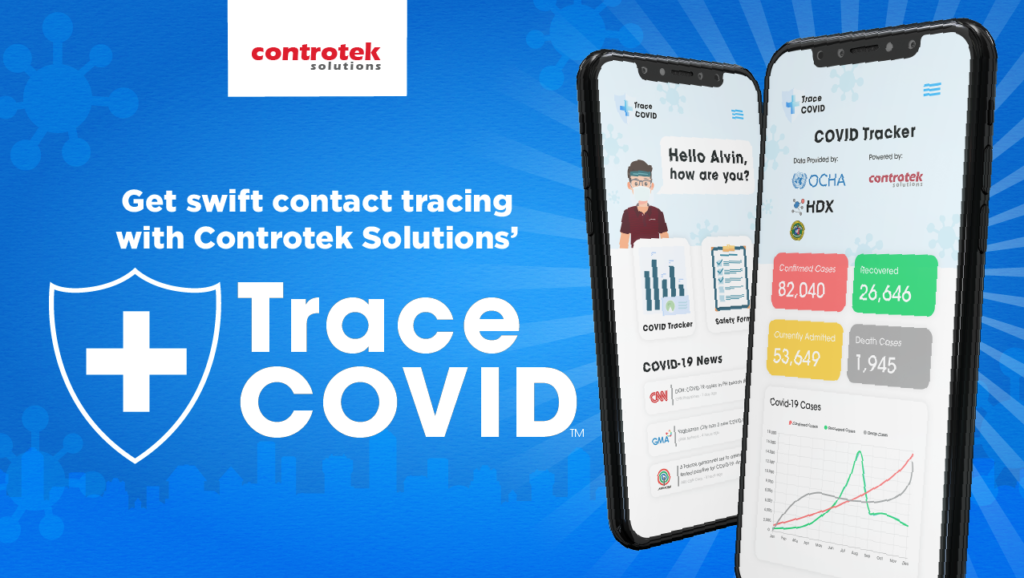 One of the ways to minimize the spread of COVID-19 is an effective contact tracing strategy, it requires complete coordination from the government down to private sectors and citizens. Relying on manual methods of data gathering and monitoring is difficult and virtually impossible and could bring more harm than good due to the exposure of manual contact tracers, that's why Controtek Solutions has come up with TraceCOVID™, a contact tracing app that will keep track of face-to-face interactions of your employees and visitors within your company and your companion local and national news about COVID-19. Here are three (3) reasons why you need this application:
1. An extra layer of protection
With Trace COVID, person-to-person interactions within the workplace including the visited facilities are automatically tracked ensuring swift contact tracing. The app is also a companion for your safety officer as they could be assigned to administer the registrations, have access to the Admin Dashboard, and release of QR codes to approved visitors.
2. Comprehensive Visualizations
The integrated proprietary heat map shows COVID-19 cases around the country in a single-glance design so you could keep track if your locality is within an area with high confirmed cases.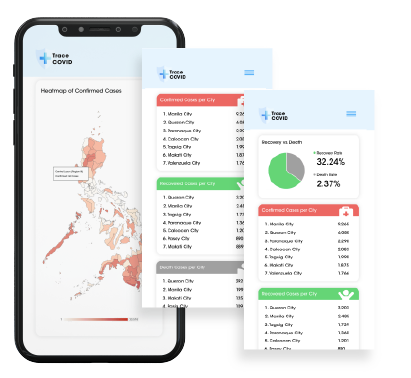 Alerts on important news from reliable sources including updates from WHO and DOH's archive database are sent to the app.
3. Smart ecosystem
The heatmap and COVID-19 case tracker statistics reside in the SoluXionLab Cloud Database where some of Controtek's apps are also located making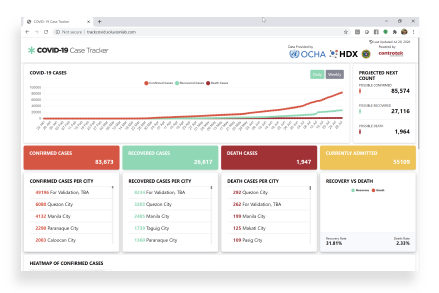 TraceCOVID's data gathering is:
– Secured in an industrial cloud online so you can work anywhere
– Non-contact registration
– Safe data validation thru unique QR codes for each registrant
With this app, together with basic hygiene, reduced face-to-face contact, following mandated health protocols, and other technologies such as remote support, we can all be a part of flattening the curve and securing our employees' health and safety! Contact us today to learn how to get access and more about the TraceCOVID™ app.