Controtek Solutions, 2020 U.S. Firebrand Award Winner! – Innovative SCADA system with Ignition Software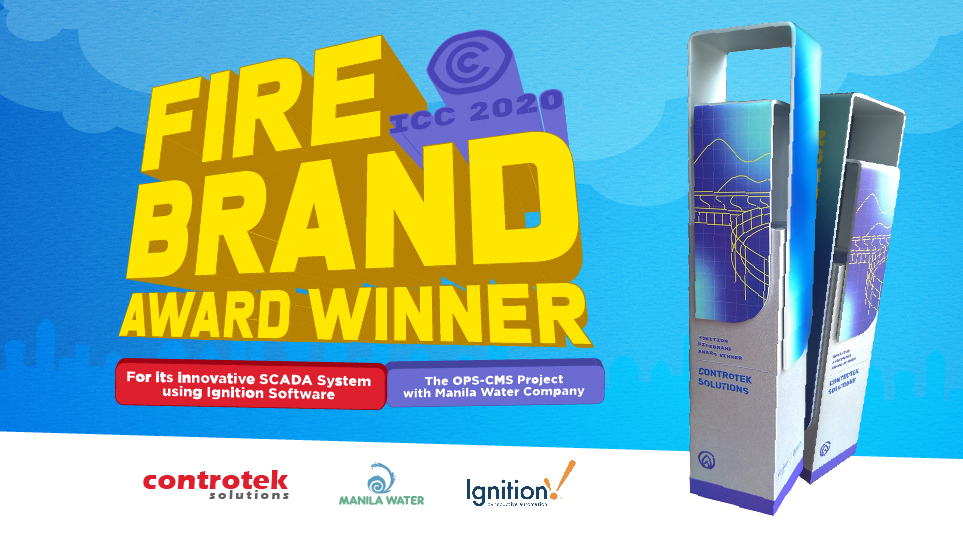 Every year, Inductive Automation in California, USA selects the best projects from companies worldwide that use their Ignition Software for the annual Ignition Community Conference (ICC). This year, we are proud that Controtek's OPS-CMS Project with Manila Water Company was recognised as a Firebrand Awardee – its first-ever recipient in the Southeast Asian Region.
Controtek helped Manila Water address its long-standing problem of not having a centralised monitoring of status and performance of its remote plants and locations. Using Inductive Automation's Ignition software, Controtek delivered an accurate, innovative, highly functional, and highly visual SCADA system for the company. Read more below to find out how Controtek Solutions helped Manila Water.
What we did
Connecting 93 Sites with Maps, Dashboards, and More
Project For: Manila Water Company
Project Scope
Tags: 15,779

Screens: More than 70

Clients: 74

Alarms: 122

Devices:

Architecture: Standard

Databases: 2 Microsoft SQL Server

Historical data logged: 4,849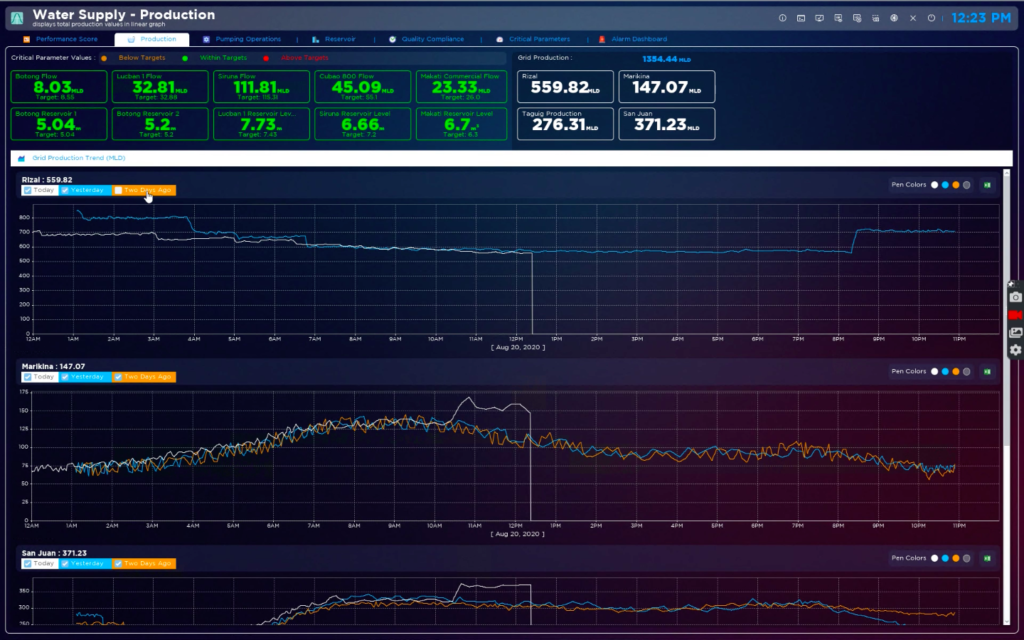 Project Overview
This project for Manila Water Company integrates remote local control systems of water-supply and used-water facilities, in different locations, into a centralized SCADA system for remote data gathering, operations monitoring, and enterprise integration. Ignition is connected to 93 sites.
The Problem
There was no centralized monitoring for status and plant performance in remote locations. Also, manual calculations were needed for operations analysis and reporting. Manila Water also had difficulty coordinating the manual acquisition of information from different plant sites.
Our Solution
The solution was to automate the process of data collection with a centralized Ignition SCADA system. Online access to data is provided via desktops, laptops, tablets, and mobile phones. Controtek also created a tool for operations data and alarm monitoring, and reporting.
The system now has one absolute data repository. It also includes comprehensive dashboards and detailed maps. With Ignition's modules for reports, alarm notification, visualization and history, Controtek was able to meet Manila Water Company's requirements and exceed its expectations. With Ignition, Controtek is able to provide high-quality interfaces that are custom-tailored to the needs or preferences of specific customers.
The Outcome
Manila Water is now able to showcase its new SCADA system, not just because of the functions and accuracy of data and calculations, but also because of standardized user interfaces and dashboards that fit the latest trends in visual presentation.
Manual intervention on calculations has also improved. Monitoring of plant status and reports are simplified and easily accessible. Also, there is no need for daily reminders of sending reports to plant managers because of the scheduled sending of reports and automatic sending of critical alarm data via email.
With Ignition's scalable modular architecture and the map module created by Kymera Systems, Controtek incorporated an additional feature that displays map views with pins that represent each station's status and operations. Users can quickly drill down for more data.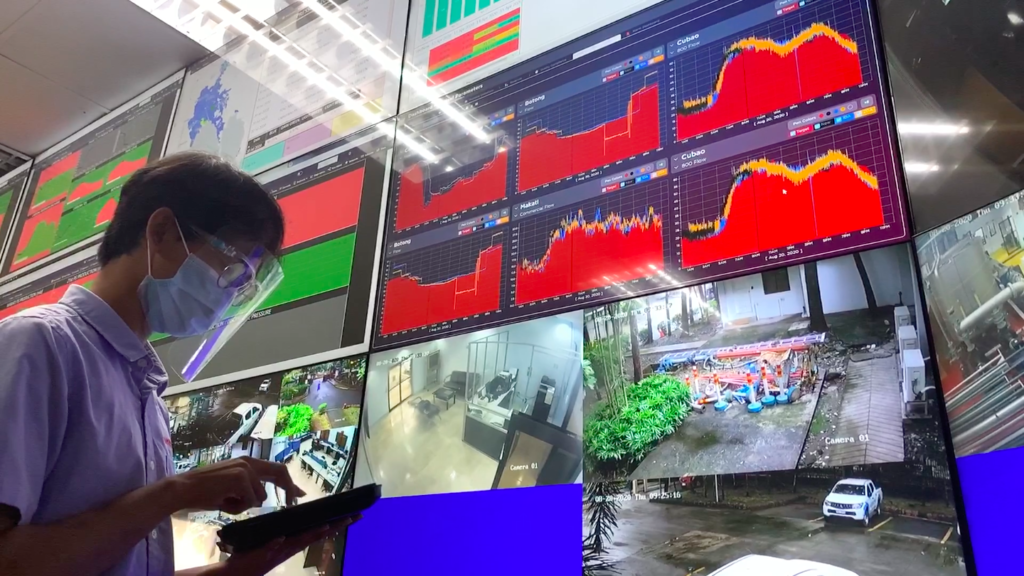 Hear it from them
Controtek is the first company in the whole Southeast Asian region to receive such award, with this, we would also like to thank Manila Water Company for trusting us with the project and for their all-out support in the production of our Discover Gallery video.
Watch the video now at ICC's Discover Gallery featuring the team members of Controtek Solutions and Manila Water Company:
ICC Discover Gallery – Controtek Solutions