Simplify operations with a secured and real-time SCADA system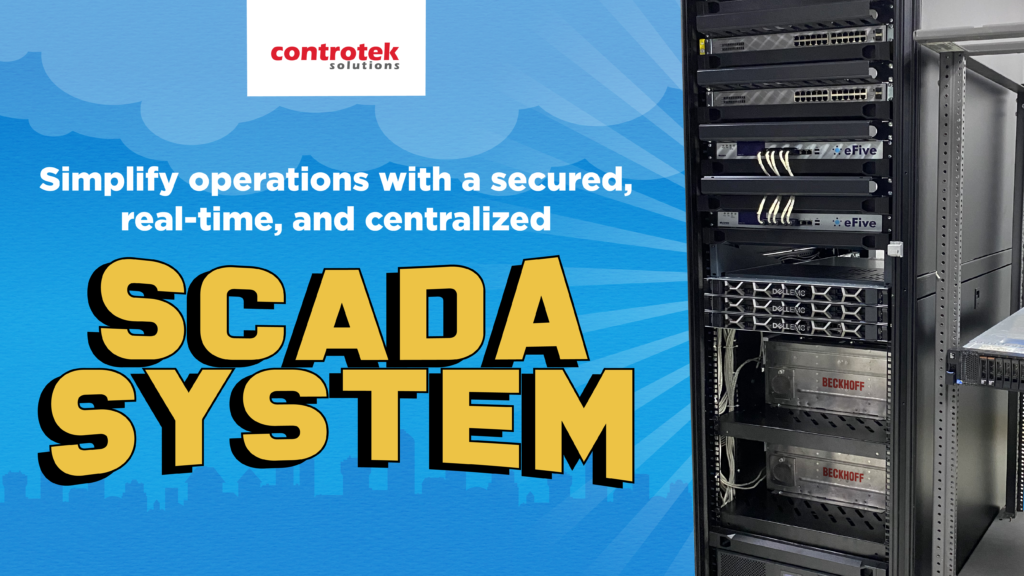 Water management systems are usually made up of tens or hundreds of remote locations, be it pumping stations, deep wells, or boosters, and they are also separated by at least a few kilometers apart from each other. Imagining the manual labor it takes to check up on them every day is already grueling, but that doesn't need to happen with a centralized SCADA system in place.
How Controtek connected hundreds of remote nodes to a single SCADA system
Controtek takes advantage of advanced communication technology provided by Ewon and Beckhoff. The eFive 100 is a rack mount hardware platform featuring a Virtual Private Network (VPN) gateway with OpenVPN. The eFive 100 acts as OpenVPN Server and the eWONs as OpenVPN Clients.
eFive provides a dedicated internet connection to the SCADA network. The eFive handles all connectivity and security tasks to enable the SCADA to connect to remote sites.
While the Beckhoff C6670 is a control cabinet industrial server presenting a powerful platform for machine construction and plant engineering applications.
Simple, secure, and real-time
Central SCADA simplifies secured access to real-time operations data, monitoring, and analysis of multiple remote sites which produces the following advantages:
Access real-time operations data, monitoring, and analysis are simplified.
Eliminate the risk of errors from manual encoding of data.
Significantly improve reaction times during process upsets by having a system for alarm management.
Generate reports on the fly!
SCADA is not only applicable to water management, in fact, Controtek Solutions improved operations from other industries as well such as oil & gas, transmission of electricity, and many more. Rank up and be an automation superhero! Talk to us and discover how SCADA can transform your operations.